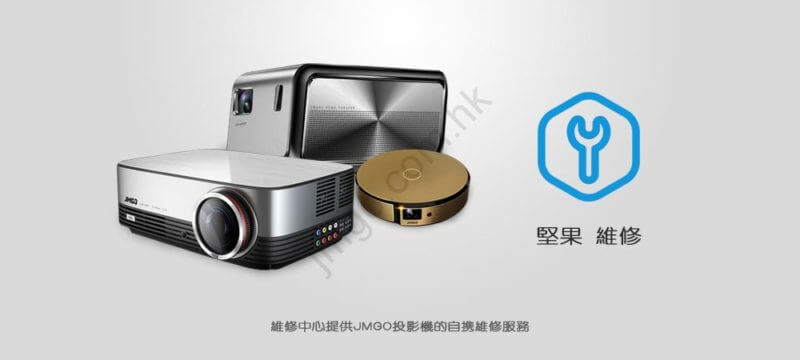 The center provides self-supporting maintenance services for JmGO projectors, and is mainly responsible for hardware inspection and maintenance services. Customers need to bring a valid official invoice to the repair center. During the maintenance process, all stored data in the fuselage will disappear, and customers need to back up before going to the repair center. Purchased on Y5.HK or this website, it is free to repair/check non-human fault items during the maintenance period.
For products that have passed the maintenance period or are not purchased by the company, the company will charge an inspection fee of $500 for maintenance. If the product needs more than $500 for repair, the company will quote separately.
When the customer requests the repair service from the center, he/she must visit the repair center and present the original valid identification document for the appointment registration. This valid identification document and maintenance document must also be presented to verify the identity of the customer when receiving the repaired product. If the customer wants to authorize others to collect the product on his behalf, he/she must provide a valid authorization letter, maintenance document and a copy of the customer's valid identification document for verification.
Show Room: 9/F,Oxford Commercial Building,494-496 Nathan Road,KLN,Hong Kong
Opening hours: Monday to Sunday 10:00am-9:00pm Contact number: 3974 6660